Our Product ...Our Log Homes Features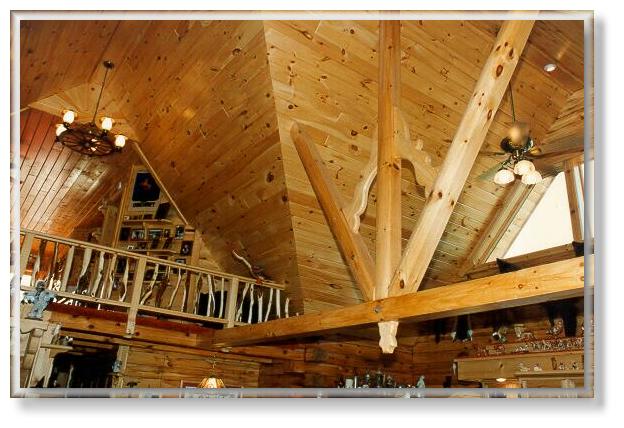 If You've Dream of Owning Your Own Log Home
We Can Make Your Dreams Come True!
FLLH standard logs are 6x8 wide milled and shaped white pine logs in varying lengths. Since the logs have a completely milled surface, there is no bark left on the log to hide insects or cause hanging and peeling bark after the home is constructed. All logs are of uniform height and width, making building and alignment of log walls go smoothly. When butt joints are cut square, they match evenly and a drip edge on exterior surface prevents standing water or seepage into walls.
Our logs have a wide, tall single tongue making a strong and efficient sealing system. Mortise and tenon corners along with the single tongue-and-groove provides a strong and tightly-sealed corner. Double tongue-and-groove logs also available.
Roof overhangs are 2 ft. which will keep snow and rain away from exterior walls, preserving the home's appearance and lessening the need to frequently apply preservatives.
Our wide logs give a more energy-efficient wall.
Our interior walls can be either flat with a V-groove for a paneled appearance or rounded for the traditional look.
We use only the highest quality caulking and gasket materials.
Our homes are designed to be easy to construct and inexpensive, without sacrificing quality. Homes can usually be delivered in 30 to 45 days from ordering.
We offer options such as cathedral ceiling, log skirting, custom roofing systems, extra porches, garages, Woodguard preservatives and many others.
Log siding available for garages, additions and conventional buildings.
Other log sizes available with advance ordering - 6x6, 6x10, 8x6 and 8x8.